Mipuchi Dog Perfume / Mandarin & Kiwifruit Pet Perfume
Regular price

$32.00
Sale price
Select Style Mipuchi perfume
Pickup currently unavailable
Share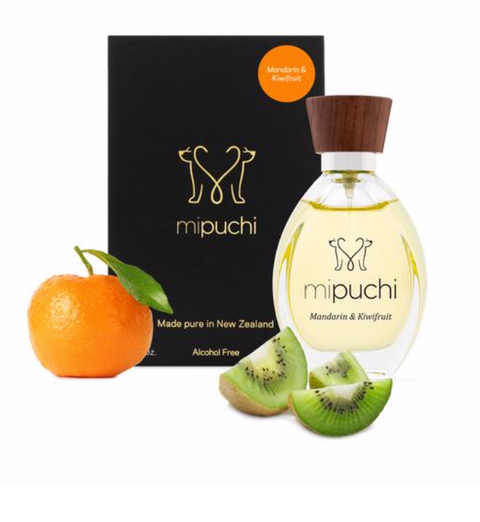 The fetching and luxurious natural scents of pure New Zealand
Spring into the citrusy fragrance of a mandarin combined with a sweet aroma of pure New Zealand Kiwifruit and let's not leave out the comforting hint of vanilla.
We never use alcohol in our fragrances,so you'll never get a whiff of that and neither will your best friend. That's because once alcohol-based perfumes are applied they start to evaporate, causing moisture to be drawn from your dog's skin and hair - potentially causing dryness and irritation. Which is why we blend Mipuchi fragrances behind using 100% plant-based products and oils to ensure your best friend's safety.
Our patented natural formulas provide a protective film containing moisturising ingredients, which also contribute to a shinier coat and assist in making combing easier.
            No alcohol, parabens, sulphates or harmful chemicals
            8-12 hours of fragrance
            500 sprays per bottle
            Non - flammable
                             MADE PURE IN NEW ZEALAND